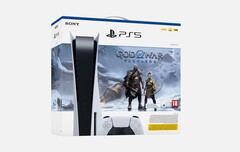 Announced in 2019 and released mid-November 2020, Sony's PlayStation 5 home video game console arrived in the same month as the Microsoft Xbox Series X and Series S. According to insiders familiar with the matter, its successor could launch in 2028. A mid-generation update to arrive in 2023 or 2024 is also quite possible.
Sony PlayStation consoles seem to last longer with each generation and the current one will probably the first one to stay around longer than eight years. The first two generations had a lifespan of six years, while the next two were around for seven. If the latest rumors prove accurate, the PlayStation 5 will be on the market for about nine years.
According to Ampere Analysis expert Piers Harding-Rolls, "Sony referred to a next generation of PlayStation console in its CMA response, with the suggested year of release being redacted." However, he noticed that the redacted year of release was located in a passage of the document where Sony mentioned losing access to Call of Duty after 2027. Unsurprisingly, his conclusion is that Sony will launch the PlayStation 6 console after 2027. While this could mean 2029 or 2030 as well, the lifespans of the previous generations mentioned earlier should be taken into account before considering any post-2028 year.
To keep the PlayStation 5 in business for over half a decade more, it is very likely that Sony is planning a refresh for 2023 or 2024. These are not mere assumptions, because TCL Technology has shown a slide mentioning a PlayStation 5 Pro console to arrive in 2023 or 2024. Another unofficial confirmation comes from GTA Forums user Tez2 (who is also active and very popular on Twitter), who revealed that most AAA studios received dev kits of mid-life PlayStation 5 upgrades already or should get them before 2023 kicks in.
Since Sony remains silent regarding the arrival of the alleged PlayStation 5 Pro refresh and the next-generation consoles, all the above should be taken with a grain of salt for the time being.
Codrut Nistor – Senior Tech Writer – 5719 articles published on Notebookcheck since 2013
In my early school days, I hated writing and having to make up stories. A decade later, I started to enjoy it. Since then, I published a few offline articles and then I moved to the online space, where I contributed to major websites that are still present online as of 2021 such as Softpedia, Brothersoft, Download3000, but I also wrote for multiple blogs that have disappeared over the years. I've been riding with the Notebookcheck crew since 2013 and I am not planning to leave it anytime soon. In love with good mechanical keyboards, vinyl and tape sound, but also smartphones, streaming services, and digital art.
Codrut Nistor, 2022-11-24 (Update: 2022-11-24)